Post by richardvasseur on Mar 9, 2018 15:40:33 GMT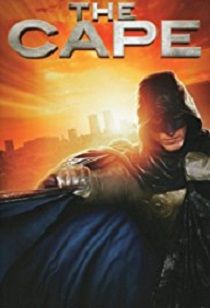 Television series: The Cape
NBC Studios
2011
10 episode DVD
www.Great-TV-shows.com
Genre: Science Fiction/Fantasy
Reviewed by Allen Klingelhoets
The Cape is live action comic book type television show. The main characters are Peter Fleming who is in secret identity villain named Chess. Vince has corporation called ARK. He runs first private owned police force in USA. This is in city called Palm City. I think very big city like New York. He also wants to take control of prison system for more control of law.
Peter Fleming also joins with biggest smuggling group on East coast to get out of Plum City dangerous deadly gas. This same gas was also used to kill Palm City Mayor Stewart.
The Hero of story is Vince Faraday. Vince is Police Sergeant.
Peter frames Vince and makes people believe Vince was Chess. There was huge manhunt as police attempted to capture Vince in rail road yard. Peter even put mask on Vince to make it look like he was Chess. It appeared as if Vince Faraday was killed in explosion at rail road yard. He had in fact fell into some sort of sewer underground. When Vince came to he had been rescued by group called The Carnival of Crime. They used Trolley Park Amusements with caption "Now you are on the Trolley" as base camp which was near Palm City. Vince recuperated from injuries and was able to stay hidden from law. The Carnival of Crime are actually bank robbers. Max leads carnival group which has clowns, hypnotists, midgets, lions, trapeze artists and one lady that is very flexible. Max even has ability to dislocate parts of his body and put them into place again. Max is also known as Kosmo the Magnificent (although this is secret not told until episode 4.) Max name used though at Amusement Park is Max Malinis.
Vince wants to get back to wife and son who he has to stay away from or else Chess will try to hurt them.
Vince and his son Trip used to read comic book called The Cape. The male fictional Super Hero was his son's favorite comic book character. I think his son Trip was about 8 years old. Vince decides he would like to be some sort of Super Hero. There was segment where Max gives Vince cape. The Cape is made of Spider Silk. Stronger than Kevlar, thinner than filament. Can even retract and snap. Vince learned many skills from Max. He learned thirty some skills from Max including ability to vanish with puff of smoke to conceal escape. Vince did not have any super powers. He was trained with skills to help him in battles with others attempting to hurt him. Vince always wore mask. He wanted to look like character from The Cape comic book.
As series went on introduced to woman named Orwell. She had computer skills like Barbara Gordon in Birds of Prey television show. Orwell had use of expensive cars and whiz at computer technology. There were multiple villains shown in The Cape.
We get to learn some of the history of Vince Faraday. A Faraday has been in Palm City for 200 years. Vince's great grandfather fought in WW I in trenches. Vince's grandfather was palm City sheriff. Faradays have history of being fighters for just causes. Vince also alluded to when escaping from danger as The Cape "the escapist controls his fear, focuses his mind, and trusts his training.
There were villains in series like Kaine, and character that was not so much bad as hurt as child by Peter Fleming named Dice. I also got to see some of time Vince had in military service.
I watched the first five episodes in one night. I liked how there were some interesting things were told to Vince from Max about The Cape. It was maybe even once wore by Merlin. There were many legends. What was clear though is that The Cape was very old.
The Cape motto is: One Man, One fight, one right.
Vince had Metals of Honor for fighting in Afganistan. The metals were for fighting and keeping his cool.
I always questioned the link between Orwell and Chess. I wonder if they are brother and sister.
I picked up DVD series from library. I am enjoying very much. I wonder if there is comic book series that is really about The Cape?
I recommend this DVD series to anyone that wants to see fantasy story that has a lot of heart. I thought was quite well wrote series. It is told in present time tense on Earth. It also contained Summer Glau as Orwell. I loved her in Serenity. David Lyons from ER played The Cape. The series was created by Tom Wheller.
Allen Klingelhoets