Post by richardvasseur on Apr 29, 2018 11:28:01 GMT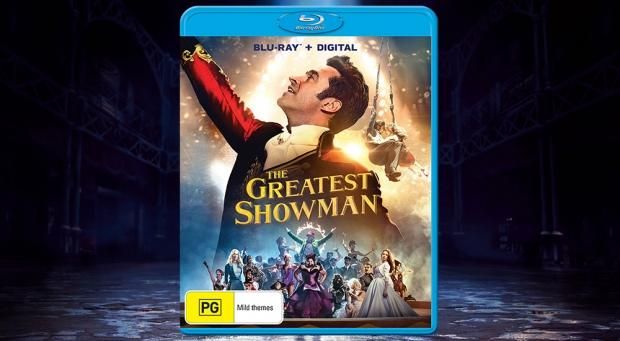 Movie:
The Greatest Showman

Actors: Hugh Jackman, Zac Efron, Michelle Williams and Zendaya
Producer: 20th Century Fox
Type of movie: Musical and drama
Time: 106 minutes
2017 movie rated PG
Reviewed by: Allen Klingelhoets
I really enjoyed watching DVD "The Greatest Showman".
The back cover states:
Hugh Jackman leads an all-star cast in this bold and original musical filled with infectious show stopping performances that will bring you to your feet time and again. Inspired by the story of P.T. Barnum (Jackman) and celebrating the birth of show business, the film follows the visionary who rose from nothing to create mesmerizing spectacle. This film also stars Zac Efron, Michelle Williams, Rebecca Ferguson and Zendaya.
I watched movie three times. I thought great story about start of P.T. Barnum. It mixed in his childhood inspirations with how even got ideas to have future circus acts. He mixed in all sorts of people from all sorts of colors. He used people with handicaps. He treated everyone as individuals. He fought through times of public rage and newspaper editorials claiming he was fraud for using people like midgets or bearded lady for his own gain. P.T. Barnum brought together Wolf Boy and many other characters with unique challenges into one of The Greatest Shows on Earth. The core elements were love and drive to do better. P.T. Barnum had dream. He wanted to do better than poor child and adult having hard time keeping job. He attempted to bring smiles to people's faces through act which ended up being world famous. P.T. Barnum had start in building that was museum. That venture did not work very well in profits. He noticed book about Tom Thumb. He recalled small midget seen earlier in movie. This was start of putting together various oddities of people that would be in early performances. The movie was full of musical songs. I really appreciated movie music. Many songs had huge emotional impact to me. Songs quickly moved along movie.
The movie also showed temptation for P.T. Barnum for another woman. The movie though kept strong family foundations. It also made viewer see how felt to be one of oddities in P.T. Barnum show. The fear of rejection, or piercing stares of disgust from others not wanting to treat them as individuals.
"The Greatest Showman" is a very stunning movie. It is not often that I sit down and watch DVD three times. I even sang along to some of songs in sing a long section.
There were also several bonus features on DVD. This was not straight biography. Fiction was mixed in with real characters. I give this movie four out of four stars.
The DVD catalogue # is 2332786
Allen Klingelhoets