Post by richardvasseur on Jun 26, 2018 14:03:53 GMT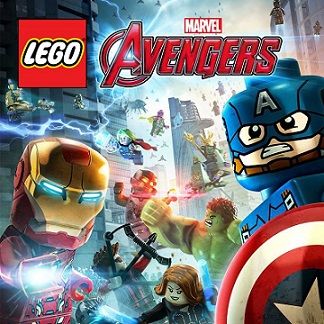 Name:
Lego Marvel Avengers
Type: Playstation 3 video game
2016
One to two players
Dual shock controller
Company : TT Games
WB Games
Reviewed by: Allen Klingelhoets
I have tried several Lego games for PS3. My most recent one is Lego Avengers. This is very long game with some very intense fight sequences. I tried game without any game cheats. I only made it through section one of video game. This though at first took over 30 hours. The second time I played section it took me about 9 hours to see closing credits. Here are some things that I liked: Game play was easy to use for most part. I had to constantly use detective like skills to solve puzzles or riddles throughout section check points of story. Computer versions of scenes from The Avengers were worked into game at proper points. It felt like really in world of first Avengers movie. Mixed in were areas with Captain America from his first movie with scenes with The Red Skull and Baron Strucker. I got to fly as iron Man in some areas and even use Thor's Hammer to destroy objects in other areas. I could use multiple characters throughout game. I earned characters to play later in free play mode. I never had time to do any of that though due to time constraints for other projects. Music to go with game was very enjoyable. The characters voices seemed to be same as from movie. Stan Lee was even prominent in almost every section or chapters that I played from video game.
This is a huge game in size and scope. Many areas need to be gone over after earn free play mode. There are just too many bonus items that player cannot get without earning skill points. Characters are given as game progresses. There are also bonus things like finding Stan Lee. There are also medical kits, Gold Bricks, Red Bricks that help open other challenges in game. I could spend hours in some areas just attempting to figure out solution to task. This is a game full of things familiar to person that has seen Marvel movie The Avengers. I think my favorite character to play as is The Hulk. I also really enjoyed playing as Captain America. I even got to play as Nick Fury. This game is rated 10 plus for Comic Mischief and cartoon violence. The back cover book for DVD says: Gather all your favorite moments from Marvel's The Avenger, Age of Ultron, Iron Man 3, Captain America: The First Avenger, Captain America: The Winter Soldier and Thor: The Dark World in classic Leo style. Unlock New Classic Characters, Explore new world and unleash team-up abilities.
The problem though is this. It takes very long time to play game. I spent almost 30 hours first time playing game to finish first section from The Avengers. The game says I am only 18 percent done. This is huge draw on my ability to do other things like writing reviews. I decided to return game to library. It is surprising what person can get through inter-library loan service.
The other thing should know about game. I think would be best to play on large screen television. Also, TV that is HD. The Lego Avengers game is very entertaining. My hands though are going to get worn out if continue to play such an additive game. A person needs to have plenty of time to complete game. It is also playable on-line through PS3. The game becomes like a full time job. It is still very enjoyable, challenging companion to Marvel movies.
I have seen various costs for game. I would suggest asking at library. I got game for two weeks for free. Other libraries might also have game in inter-library loan service.
Allen Klingelhoets