Post by richardvasseur on Jan 6, 2019 13:32:24 GMT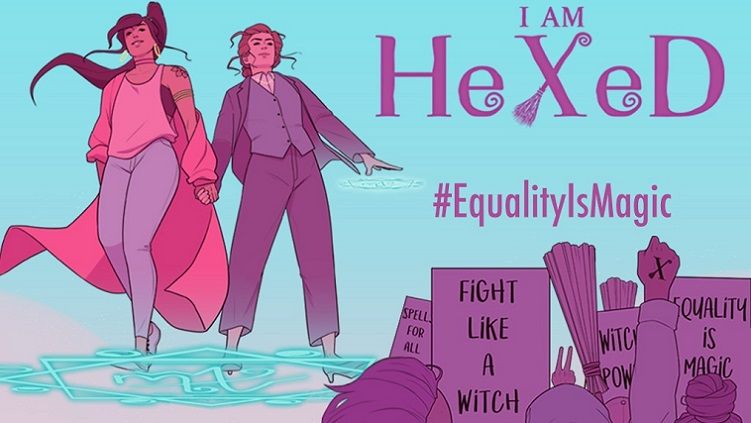 Kirsten Thompson
Creator/Writer for I Am Hexed
Published by: Kirsten Thompson
Interviewed by: Richard Vasseur
Posted: 06/01/2019




Rich:
How did you come up with the idea for "I Am Hexed"?
Kirsten:
The idea for I AM HEXED came both out of my love of magic & witchcraft as well as it being a reaction to the 2016 election. We see a lot of claims of there being 'witch hunts' but the history of the term and who is actually being hunted are completely at odds. With that in mind, I AM HEXED is a world much like our own where witches have been actively working behind the scenes for hundreds of years and now are out in the open, magic and all.
Rich:
In modern society how are witches treated in "I Am Hexed"?
Kirsten:
Witches are legally recognized in some ways, but are still fighting for many basic rights and not to be mistreated based on their having magical ability.
Rich:
How do witches get their magical powers?
Kirsten:
Magical ability is something one is born with, and it can be further enhanced through training - be it a formal magical education or done on your own. There are various rules which haven't been shared regarding the use of magic, and also laws that non-magical people are trying to impose on witches in the series.
Rich:
When can we look forward to issue two?
Kirsten:
There will be an announcement about the second issue of I AM HEXED very soon.
Rich:
What is the MNT and how are you involved with it?
Kirsten:
The MNT is a comics site with a monthly newsletter which I work on. I have a column called 'The Process' in which I talk to comics creators of all kinds about their work.
Rich:
What is Charlie like, her personality, her job?
Kirsten:
Charlie is a somewhat idealistic and dedicated junior staffer working for a Senator who is pro-witch. She becomes embroiled in a magical and political plot and has to figure out who's behind it and clear her name.
Rich:
Who else can we look forward to seeing in the pages of "I Am Hexed"?
Kirsten:
The third main character, named Florence, a witch and scientist will be appearing in issue 2. She uses magic to fuel her scientific work and also invents or modifies her own equipment using magic. Her work is critical to a pretty big plot point and the introduction of the accidentally carnivorous plant.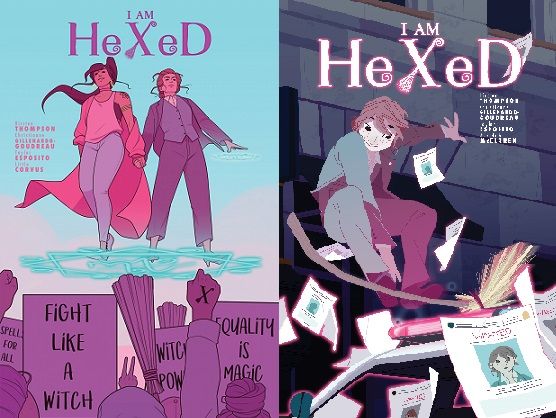 Richard Vasseur