Post by richardvasseur on May 31, 2018 20:43:51 GMT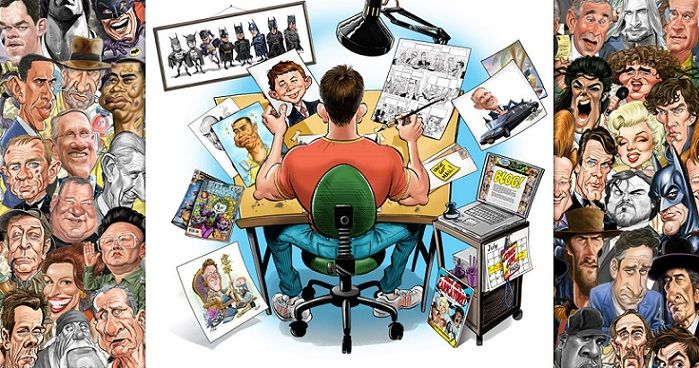 Tom RichmondArtist for MAD Magazine
Website:
www.madmagazine.com
Interviewed by:
Allen Klingelhoets
jazmaonline.boards.net/
Allen:
How long Tom Richmond have you known that you wanted to be an artist?
Tom:
My first ambition was to be a millionaire playboy crime-fighter, but I think that ship has sailed so artist was a distant second. Actually it's all I've ever wanted to be since I can remember putting crayon to paper back in grade school.
Allen:
What are some of your influences which help hone your artistic skills?
Tom:
There have been so many. When I was a little kid it was Batman comics and the TV show, the Disney Duck comics, Harvey Comics with Richie Rich and Casper, the Scooby Doo cartoons on TV, etc. Later I graduated to Sci-Fi with Star Wars including the comic series, more grown up comics like Barry Winsor-Smith's Conan and Neal Adam's Batman. Then there was MAD. Artists like Don Martin, Paul Coker and Al Jaffee appealed to me as a kid, and later when I started appreciating the movie and TV parodies, it was Mort Drucker, Jack Davis, Angelo Torres, Sam Viviano, etc. Still later I discovered the Harvey Kurtzman era MAD, and Wally Wood and Will Elder blew me away. There are so many others... too many to list.
Allen:
Did you have any professional school or training which help your art?
Tom:
I went to a small art school in St. Paul, Minnesota, where frankly cartooning was actively frowned upon. I had one illustration instructor who told me flat out to forget about cartooning and concentrate on product illustration like drawing lawn mowers and sandwiches... that was where the work was. This was the late 80's just before PhotoShop took over that segment of the illustration world. I did learn how to draw bowls of fruit and fat naked people really well, though.
Allen:
When did you get your break into being professional artist?
Tom:
That one has a lot of answers, because a career in art involves many breaks at different levels. My first job getting paid for art was drawing caricatures at a theme park summers between school years, which was a real eye-opener. I had grown up in a tiny town where I was the best artist in high school as a freshman. Suddenly I was working with artists who were far more talented and skilled than I was. I realized I had to really start working hard at my art if I wanted to make a living at it.
Allen:
How long have you been artist for MAD magazine?
Tom:
I had my first piece published in MAD in October of 2000, so about 18 years. I used to joke that I was still "The New Guy" after almost two decades, but after MAD's recent "reboot" I'm suddenly one of the veterans amid many new artists.
Allen:
How would you like to describe your art style?
Tom:
I'm identified as a caricaturist but I'm more of a blend between caricature, cartooning and realistic illustration. I do not hyper-exaggerate my subjects. My style is rooted a bit more in realism than zany cartooning. It walks a tightrope between realistic comic book art and goofy cartoon exaggeration.
Allen:
Do you also write any of the stories to go with your art work?
Tom:
I have done some writing but most of the narrative I add to my work is visual. The MAD parodies are written by others and my "writing" contributions are visual gags and background elements. That's still writing, but not the kind most people think of as "writing".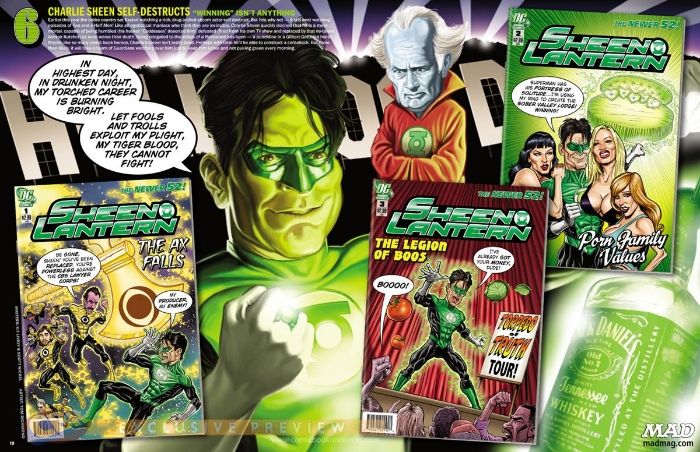 Allen:
What kinds of things do you try to put into MAD magazine stories?
Tom:
MAD parodies or "continuities" as they are called by the staff, are complex animals. I have to keep a number of elements in play when I do the art. First I need to compose or design the pages and panels to flow in a traditional comic book sense. Then I need to draw caricatures of the actors, over and over in many cases with different angles and expressions. Then I need to capture the visual feel of the show or film, meaning if it's a dark/moody or a colorful/frantic piece my art needs to reflect that. Then I need to "sell the gag", which means my art needs to serve the writer's jokes and gags as written. Then there the background gags and visual jokes I get to include to add that extra layer of MAD humor. There's a lot to it.
Allen:
How many hours a day do you work on creating art for MAD Magazine? What are some of your inspirations to create for such a long running humor magazine?
Tom:
Like most freelancers I am deadline-driven. If the deadline is distant I work at a more leisurely pace and put in lighter hours. Once the deadline starts looming I buckle down and put in 18-20 hour days, or pull and all-nighter or two to get things done. Sadly I need that pressure to produce.
Allen:
Have you ever had your art as cover for MAD magazine?
Tom:
To date I have done two covers for MAD. The first was a "gimmick" cover, meaning it was a special sort of look to serve a particular point or need. That was an "Adult Coloring Book" cover story for MAD #539, so the art I did was a complex pattern of MAD related images with Alfred coloring himself, but badly. The editors told me they gave me the job because it "matched my coloring skills perfectly". Bastards. Later they threw me a bone and let me do a more traditional MAD cover with the "Stranger Things" cast for #548. That might be my favorite thing I have done for MAD to date... both the cover and the "Stranger Things" parody inside.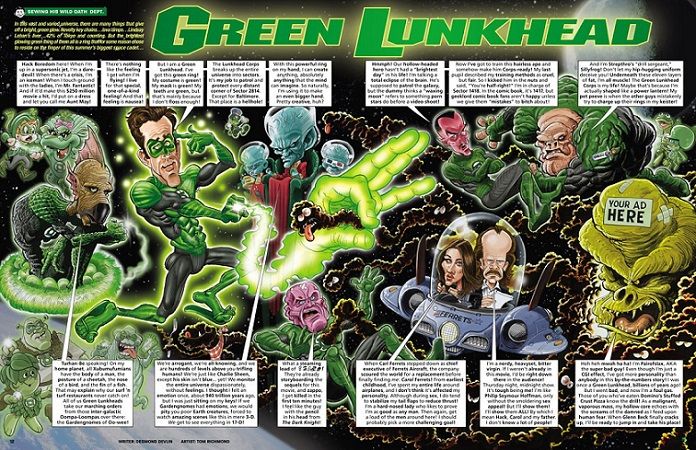 Allen:
Do you sell any of your pages of art or do commissions?
Tom:
I do sell my originals but usually only after a little time has passed. They are an enormous amount of work and I like to keep them around for a while just to decompress before I sell them. I rarely do commission, except on the spot at comic-cons. I'm too busy with publication work.
Allen:
Do you also work for any other publications?
Tom:
Yes of course. No one could make a living just working for MAD. I do a lot of other work. In the last year I've done work for Scholastic, Sports Illustrated Kids, The Commercial Observer, Sitcomics, Jeff Dunham, and many other clients.
Allen:
Do you read many comic books at present time?
Tom:
To be honest I am terrible at keeping up with any comics. I rarely watch TV or go to the movies either. Most of my free time is used up spending with my family and traveling, or reading books sans pictures.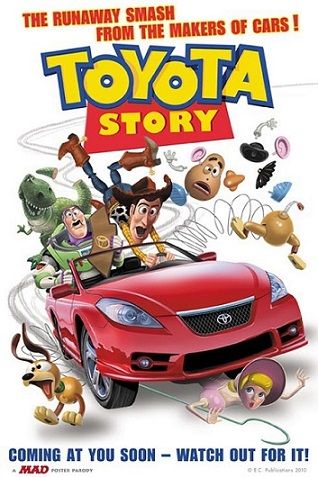 Allen:
Do you do many comic book store or convention appearances?
Tom:
MAD is sort of the red-headed stepchild of comics, so I have never appeared at a comic book shop and only rarely get invited to be a guest at a comic-con. I get it, if what you do does not involve capes, zombies or serious issues it flies under the radar. I do a few comic cons on my own, including San Diego, Wondercon, New York, C2E2 and Wizard World Chicago. This year I was a special guest at cons in Indianapolis and will be again in Tampa Florida, which is always really cool.
Allen:
What would you suggest person learns if want to be artist for MAD magazine?
Tom:
What most caricaturists don't understand is that the ability to draw a really good caricature of someone's face is only a small part of what it takes to be an illustrator or to work for MAD. You need to be a storyteller, a humorist, a writer... someone who can exaggerate and describe not just the face but the world that face inhabits. Learn to draw the world through your eyes, and how to describe that world to others.
Allen:
What do you like to do with your free time?
Tom:
I'm an avid weightlifter, runner, and bodybuilder, not just for health reasons but because I have three daughter (and one son) and I need to be able to physically intimidate their boyfriends. Plus when you are in a bar and tell people when asked what you do that you are a cartoonist, having really big arms helps in not betting beat up.
Allen:
What is the best way for someone to contact you?
Tom:
Visit my website at
www.tomrichmond.com
. From there you can find me on social media, but my blog is where I post most of my interesting stuff.
Allen Klingelhoets