Post by pauldaleroberts on Jul 25, 2021 0:14:45 GMT
Knights Landing Cemetery (Black Bart's Ghost)
Shadow Entity at the Cemetery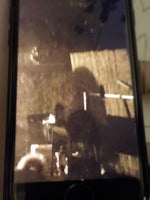 INITIAL REPORT:
Date to be there: July 24, 2021 Saturday. Time to be there: 7pm. Contact Person: Hannah Crusse Case # 5K30U650J9184. Location: 42o12u6 5th Street, Knights Landing, CA - Activity: Okay this one has a lot of things going on. I don't expect too many people will sign up for this one, it's an hour away from Sacramento. Anyway, there is a Plague Doctor Phantom haunting Hannah, this entity caused her to have rashes. Hannah wrote out her story, it's a long story, see the story here:
jazmaonline.boards.net/thread/1788/haunting-knights-landing
If you want to go to this investigation, please let me know, I will have your phone number handy, in case we have an last minute cancellations. With this one, I believe it will be a sure thing. Hannah spent some time writing her story down.
THE OUTLAW BLACK BART IS SEEN AT KNIGHTS LANDING CEMETERY

When I received this initial report as see above. I suddenly realized that Hannah's house is a mere two minutes away from Knights Landing Cemetery. The very same cemetery in which it is reported that Charles E. Boles (The Gentleman Bandit) is buried at, in an unmarked grave. Three locals who don't want to be identified claim that they saw a shadowy entity wearing a bowler hat walking around the cemetery.

Whirling Vortex at the Cemetery

SOME HISTORY ON BLACK BART:

Charles E. Boles aka Black Bart was born in 1829. He died on February 28, 1888. He was a colorful outlaw that was known to write poems and leave the poems at his crime scenes. Among his friends, he was simply known as Charley. With his high class style and sophistication, he was one of the most notorious stagecoach robbers to operate in and around Northern California and southern Oregon during the 1870s and 1880s. When they arrested him, he was sentenced to spend some time at San Quentin Prison.

SOME HISTORY ABOUT KNIGHTS LANDING:
This town was founded in 1843 by Dr. William Knight. Dr. Knight was a practicing physician from Baltimore, Maryland. Yes, the town is named after the good doctor. Dr. Knight built a mound that marked the ancient meeting place of Native Americans that inhabited the regions of Cache Creek and the Sacramento River. The site also became recognized as a steamboat landing area and a place where people from the east and west of the river can meet and talk. They originally wanted to call Knights Landing "Baltimore", but due to some legal issues that popped up, the idea was thrown out the window and Knights Landing stuck. Knights Landing was also known for its ferries. A man and horse could ride a ferry for a buck and a team and wagon cost five dollars. There was once a Southern Pacific Railroad train line that went from Davis to Woodland to Knights Landing and finally to Marysville. That train now only goes to Woodland.
Orb Face at the Cemetery

MY INVESTIGATION OF THE CEMETERY:
March 12, 2013: I went with 3 investigators to this cemetery and we conducted a seance at the cemetery. This is the cemetery that I could have sworn I saw a hand reach out from the grave. I ran to the grave site and there was no hand. Yes, it could have been my imagination, but who knows. During the seance, we tried to make contact with Black Bart. We captured one EVP that said "steadfast". It was a man's disembodied voice. Attached to this story are 3 photos from the cemetery. The first photo is of a shadow entity at the cemetery. The second photo is of what looks like whirling vortexes at the cemetery. And the 3rd picture is of an orb, that looks like it has a face. There are some strange things happening at this cemetery and this may be the reason why Hannah's house is haunted. There possibly could be a vortex from this cemetery to Hannah's home.